Description
Rainbow Belts Strain
The wonderful Zkittlez X Moonbow strains were crossed to generate Rainbow Belts, a hybrid strain with a 50/50 indica/sativa ratio. Rainbow Belts, so named for its stunning appearance and mouthwatering flavor, is ideal for any hybrid enthusiast seeking a strong high and a tasty flavor. Beautiful fluffy spherical popcorn-shaped forest green nugs with purple overtones, vivid orange hairs, and a layer of icy amber crystal trichomes may be found on Rainbow Belts buds.
Aromas of sharp lemon and lime and floral diesel are emitted when you separate each sticky little nugget, and they grow stronger the more you inhale. Ripe grapes, peppery berries, and sweet lemon lime flavors are also present in the flavor.The high with Rainbow Belts isn't as as intense as the flavor, but it still leaves you feeling calm rather than invigorated. The high begins with a surge in euphoria, leaving you feeling dizzy and uplifted.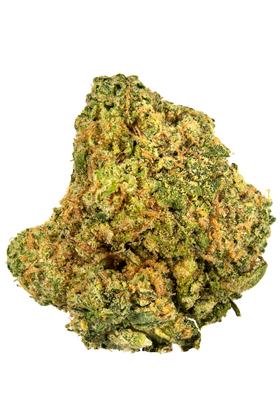 This makes you more sociable and lends itself well to any conversation you are having. Next, you get a tingling physical high that spreads throughout your body and leaves you feeling somewhat sedated and completely at ease. These effects make Rainbow Belts ideal for treating migraines or headaches, chronic stress, depression, chronic fatigue, and nausea or appetite loss, in addition to its high 24 percent average THC level.