Description
Frosted Cherry Cookies is one of the most popular Girl Scout Cookie crosses to date, ranking next to Pink Cookies and Thin Mint Girl Scout Cookies. With similar genetic parentage, Frosted Cherry Cookies derives from the blending of Cherry Pie (aka Cherry Kush) and Cookies F2. This strain behaves like a GSC, offering a medical-grade sedation on the body with an alert mental state.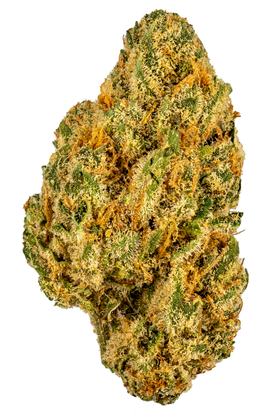 With an average THC content of 28–29%, this strong powerhouse delivers a blast of delectable effects in every lovely little nugget. The high comes on quickly and strongly, accompanied by a raised exhilaration that fills your head with a sensation of unadulterated enjoyment. This soon transforms into a mild relaxation that gradually spreads throughout the rest of your body, leaving you feeling barely drowsy yet with no impact whatsoever on your level of energy.
Frosted Cherry Cookies is frequently used to treat illnesses including appetite loss or nausea, mood swings, insomnia, and chronic pain because of these long-lasting effects and its extremely high THC content. This flower has a rich earthy herbal exhalation and a delicious berry flavor. The scent is strongly herbal and earthy rich cherry undertone, which intensifies into a spicy undertone as the nugs burn. Small, compact, pink-tinged olive green nugs, dark orange hairs, and a dense layer of frosty pink-tinted crystal trichomes cover this bud.
| | |
| --- | --- |
| Weight | 7g, 14g, ounce, quarter pound, half pound, pound |